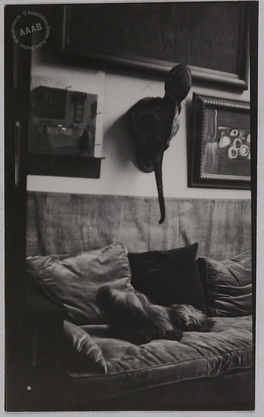 Description
4 tirages photographiques représentant l'appartement d'André Breton, rue Fontaine, à Paris.
Le premier tirage daté de 1929 représente Melmoth, le chien d'André Breton, sur le canapé et le deuxième représente le fameux mur dans une version encore très dépouillée. On y joint 2 tirages de deux autres photographies de la rue Fontaine prises après-guerre.[catalogue de la vente, 2003]
See also
1 Work
False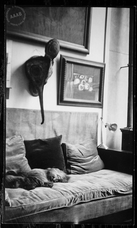 Click to order the image
-
Une photographie de l'atelier rue...
Une image, une notice descriptive à compléter, une exposition, une bibliographie.