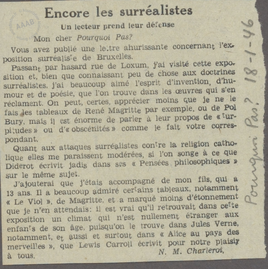 Description
Coupure de presse de l'hebdomadaire francophone belge du 18 janvier 1946.
Jointe à l'exemplaire La terre n'est pas une vallée de larmes, ouvrage collectif et publié sous la direction de Marcel Marïen, que Breton conserve dans sa bibliothèque. [catalogue de la vente, 2003]
See also
1 Work
False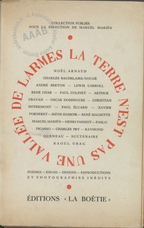 Click to order the image
-

Texte collectif publié aux éditions de la Boétie à Bruxelles en 1945.
XX images, une notice descriptive, un lien.