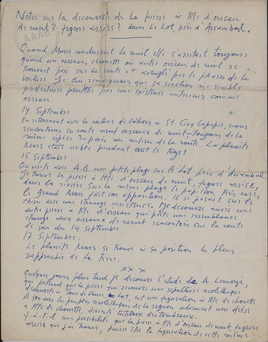 Description
Manuscrit de Nanos Valaoritis adressé à André Breton, envoyé aux alentours de 1957.
Correspondance autour de la revue du Surréalisme, même, ce qui permet de dater l'ensemble de ces lettres de 1956-1959. [Site Atelier André Breton, 2005]
Poème sur la découverte d'une œuvre d'art.
Manuscrit sans doute inséré dans le volume Terre de diamant. [Site André Breton, 2020]
See also
1 Work
False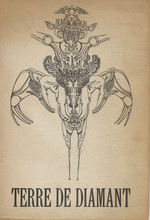 Click to order the image
Poèmes illustrés publiés en 1958 chez l'auteur.
Deux images, une notice descriptive à compléter, un lien.