Description
Lettre de Paul Colinet à André Breton, adressée de Bruxelles au 42 rue Fontaine, le 20 juin 1946.
Place of origin
Place of destination
See also
1 Work
False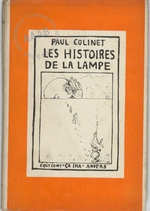 Click to order the image
Poèmes de Paul Colinet publiés aux Éditions ça ira en 1942 à Anvers. 
Trois images, une notice descriptive, un lien.