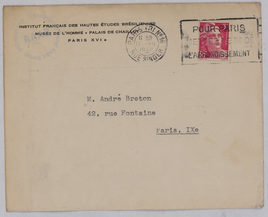 Description
Lettre de Paulo Duarte à André Breton, adressée du Musée de l'Homme au 42 rue Fontaine le 10 juillet 1946.
Cette lettre était classée dans le dossier « Lettres reçues au retour en France » d'André Breton. [Site André Breton, 2020]
Place of origin
Place of destination
See also
1 Work
False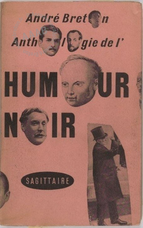 Click to order the image
Édition en partie originale de cet essai anthologique publié au Sagittaire en 1950.
Cinq images, une notice descriptive, un lien.