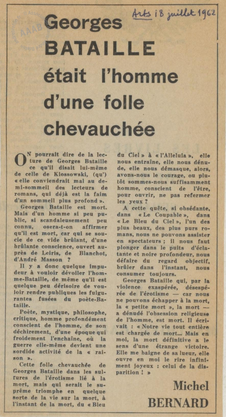 Description
Article de Michel Bernard sur Georges Bataille, paru dans Arts le 18 juillet 1962.
Coupure de presse insérée par André Breton dans son exemplaire de L'Érotisme de Georges Bataille. [catalogue de la vente, 2003 ; site André Breton, 2019]
See also
1 Work
False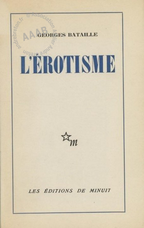 Click to order the image
Essai de Georges Bataille publié à Paris aux éditions de Minuit en 1957.
Trois images, une notice descriptive, un lien.