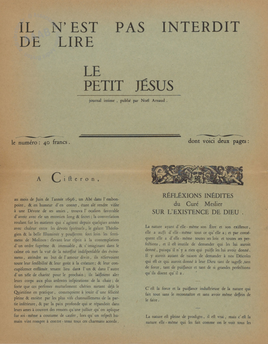 Description
Prospectus publicitaire pour la revue Le Petit Jésus publiée par Noël Arnaud.
Prospectus plié en deux et inséré par André Breton dans son exemplaire de L'État d'ébauche. [catalogue de la vente, 2003, site André Breton, 2019]
See also
1 Work
False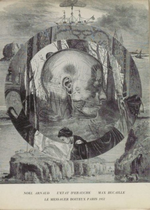 Click to order the image
Recueil de Noël Arnaud paru aux éditions Le Messager boiteux en 1950.
Quatre images, une notice descriptive, un lien.