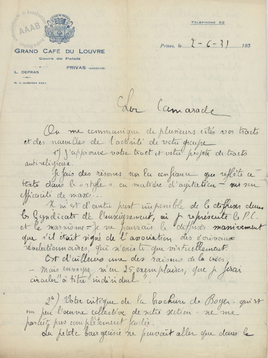 Description
Lettre d'Henri Lefebvre datée du 2 juin 1931 et adressée à André Breton sur papier à en-tête du Grand Café du Louvre, cours du Palais, à Privas (Ardèche).
Lettre autographe signée de Henri Lefebvre adressée à André Breton (4 pages in-4°). [catalogue de la vente, 2003]
See also
1 Work
False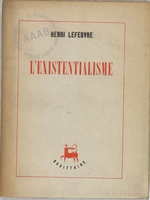 Click to order the image
Étude comaprative publiée en 1946 aux Éditions du Sagittaire à Paris.
Deux images, une notice descriptive, un lien.