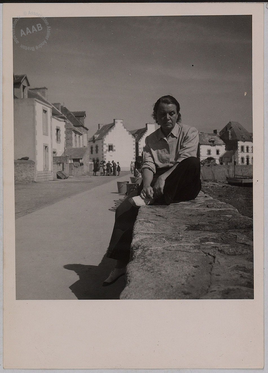 Description
Portrait photographique de Toyen ainsi qu'une photographie de Toyen, André et Elisa Breton sur un bâteau à l'Île de Sein en 1948.
Exposition
- Cahors, Musée de Cahors Henri-Martin, La Maison de verre, André Breton, initiateur découvreur, 20 septembre - 29 décembre 2014
See also
1 Work
False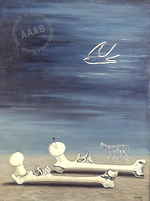 Click to order the image
-
Huile sur toile de Toyen datée de 1943.
Une image, une notice, une bibliographie, une exposition.