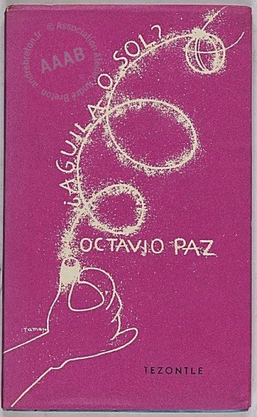 ¿Aguila O Sol?
¿Aguila O Sol?
Author
Author Octavio Paz
Description
Édition originale truffée de deux photographies représentant Octavio Paz.
Ce texte a été repris en 1971 en français sous une traduction de Jean-Clarence Lambert et Benjamin Péret, dans le recueil Liberté sur Parole, qui regroupe : « Condition de nuage », « À la limite du monde », « Pierre de soleil » et cet « Aigle ou Soleil ». Claude Roy en a écrit la préface.
See also
1 Work
False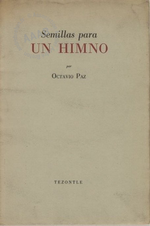 Click to order the image
Recueil de poèmes publié à Mexico par les éditions Tezontle en 1954.
Trois images, une notice, un lien.