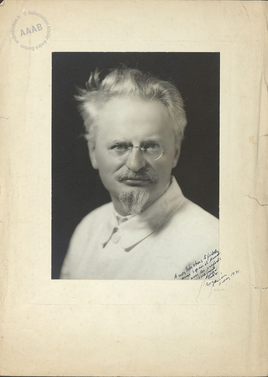 Description
Portrait photographique de Léon Trotsky en mai 1941.
Dédicacé en bas à droite : « À nos très chers et fidèles amis Sophie et Manuel avec les profonds sentiments. Natalia Trotsky. Cayoacan, 11 mai 1941 ».
See also
1 Work
False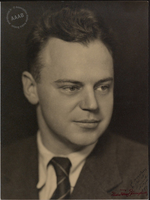 Click to order the image
Un portrait photographique de Léon Sedov, le fils de Trotsky, par Dorit.
Une image, une description.