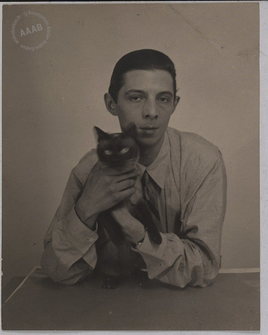 Description
Photographic portrait of Georges Malkine by Man Ray, used by André Breton to illustrate the article "Surrealism in 1929" published in the review Variétés.
Handwritten notes by André Breton overleaf:
"Georges Malkine, to place (?), Photo Man Ray."
Overleaf image is missing. [Auction catalogue, 2003]
Bibliography
- « Le surréalisme en 1929 », In : Variétés, Numéro hors série et hors abonnement, juin 1929, rep.s.p.
- Paris, Pavillon des Arts, Georges Malkine, le vagabond du surréalisme, 1999, rep.n° 149, p. 122
See also
1 Work
False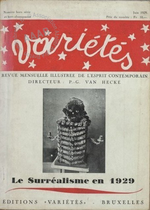 Click to order the image
-
The monthly review Variétés published in Brussels in June 1929 dedicates this special issue to Surrealism.