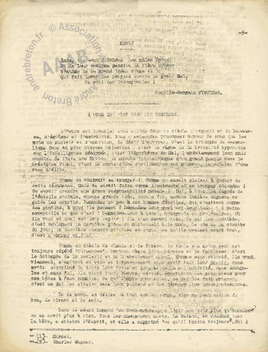 Description
A rare copy of the journal conceived of by André Breton, Théodore Fraenkel and some of their classmates of at the school Chaptal in Paris.  The journal was directed by René Hilsum.  Only five copies of this review is known to exist.
In the first issue, there are two poems by Breton : "The dream", dated September 1911 and "Eden," dated April 1912.  Both are signed with Breton's Anagram : René Dobrant.
The second poem is dedicated to Albert Keim, André Breton's professor of literature who had a great literary influence upon him and who would introduce him to Baudelaire, Mallarmé and Huysmans.