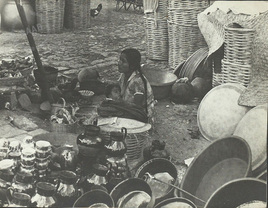 Description
Photographies représentant divers paysages et habitants du Mexique ainsi que Léon Trotski et Diego Rivera utilisées pour illustrer la revue Minotaure en 1939.
Seize tirages dont un contretype et une carte postale.
Quatorze des documents portent des annotations manuscrites d'André Breton au dos.
Ensemble faisant partie du dossier utilisé par André Breton pour son article « Souvenir du Mexique » publié dans le Minotaure, n° 12-13, paru en mai 1939. [catalogue de la vente, 2003]
See also
2 Works
False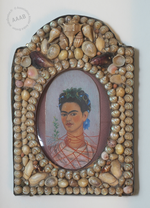 Click to order the image
-
Autoportrait, peinture à l'huile sur cuivre daté de 1938.
Une image, une notice descriptive, une bibliographie, une exposition.
False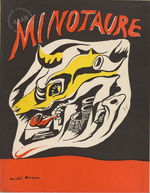 Click to order the image
-
André Breton, Léon Corcuff, Pierre Courthion, Jean Giono, Maurice Heine, Madelaine Landsberg, Georg-Christoph Lichtenberg, Pierre Mabille, Pierre Ménard, Benjamin Péret, Kurt Seligmann
-

Dernier numéro, daté de mai 1939, de la revue lancée en 1933 par Albert Skira.
Trois images, une notice descriptive, une série.