A. Blanc
3 Contributions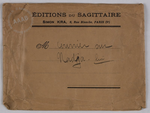 -
A. Blanc (Person cited)
-

- Manuscrit de Jean Gengenbach, la prétendue Nadja, la Nadja de fiction.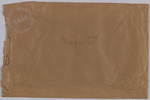 -
A. Blanc (Person cited)
-
Un grand hebdomadaire culturel, un thésard qui recherche des inédits de Fargue, un amateur d'Arshile Gorky, et des gens qui s'intéressent à... Breton, tout simplement; tels sont les nombreux correspondants dont les missives figurent dans ce dossier...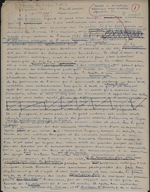 -
A. Blanc (Person cited)
-

Third lecture in a series of eight that André Breton gave in Haiti in December 1945-1946. This one was given on January 22nd 1946.