O[euvre du] S[oldat dans la] T[ranchée]
Conférence spectacle de Guillaume Apollinaire et ses amis, présentée à Paris le 16 juin 1917.
1 Work
False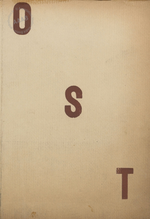 Click to order the image
-

Programme d'une conférence de Guillaume Apollinaire, non daté, inclus dans le dossier Dada par André Breton.
Quatre images, une notice descriptive, une série.