[Correspondance] letters
3 Works
False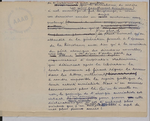 Click to order the image
False
-

Lettre d'André Breton à Monsieur Maréchal datée de 1918.
Pas d'image, une notice descriptive à compléter.
False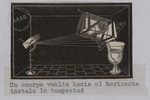 Click to order the image
-
Jorge Caceres, Gaston Chaissac, Victor Crastre, Madeleine Ferré, Henry Miller, Jules Monnerot, Aimé Patri, Henri Pichette, Georges Schehadé
-

(1 à 15) collages de Jorge caceres envoyés à Breton avec une lettre (16 à 18) fragment de lettre non identifiée(19 à 23) Tapuscrit d'Antonin Artaud, 3 pages in-4°, dédié à André Breton et adressé par Paule Thévenin à André Breton avec un billet...