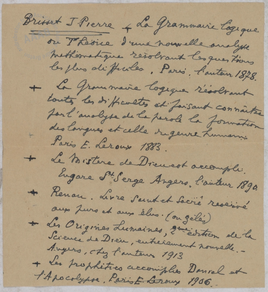 Description
Liste manuscrite constituant la bibliographie des œuvres de Jean-Pierre Brisset.
Manuscrit autographe, non daté.
1 page in-12, insérée par André Breton dans son exemplaire de Les Prophéties accomplies. [site André Breton, 2019]
See also
1 Work
False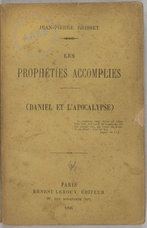 Click to order the image
Essai de Jean-Pierre Brisset paru en 1906 aux éditions Ernest Leroux.
Trois images, une notice descriptive, un lien.