Lot 5090
2 Works
False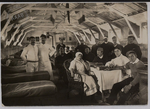 Click to order the image
-

Photographies du conscrit André Breton et de ses camarades en 1916.
Trois images, une notice descriptive à compléter, une bibliographie.
False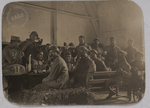 Click to order the image
-

Un tirage d'une photographie d'André Breton en infirmier militaire prise à Nantes en 1915.
Une image, une description à compléter, une exposition, une bibliographie.