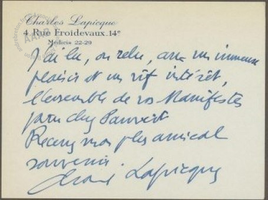 Description
Message autographe de Charles Lapicque à André Breton.
Carte insérée dans le livre L'Art et l'image que Breton conserve dans sa bibliothèque. [catalogue de la vente, 2003]
Place of origin
Place of destination
See also
1 Work
False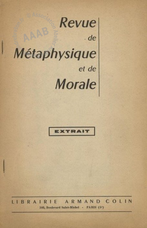 Click to order the image
Tiré à part du numéro 2 de 1963 de la revue Métaphysique et de Morale.