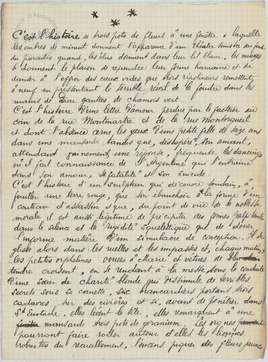 [C'est l'histoire de trois pots de fleurs...]
Deuil pour deuil
Author
Author Robert Desnos
Description
Manuscrit de Robert Desnos, inséré dans l'exemplaire de Deuil pour deuil conservé par André Breton.
Manuscrit autographe, sd.
Deux pages autographes in-4° à l'encre de Robert Desnos, manuscrit original des pages 89, 90, 91, 92, 93 de Deuil pour deuil, jointes à l'exemplaire. [catalogue de la vente, 2003]
See also
1 Work
False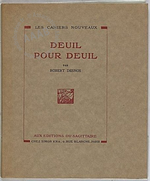 Click to order the image
Recueil de poèmes publié aux éditions du Sagittaire à Paris en 1924.
Quatre images, une notice descriptive, un lien.