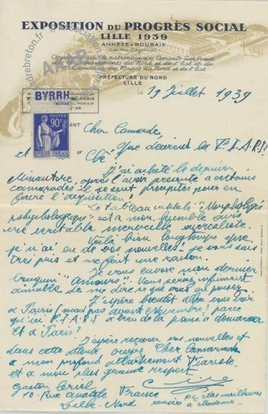 Description
Lettre de Gaston Criel datée du 19 juillet 1939 adressée à André Breton.
Lettre autographe signée de Gaston Criel à André Breton jointe à l'exemplaire Amours. (une page in-8°) [catalogue de la vente 2003]
See also
1 Work
False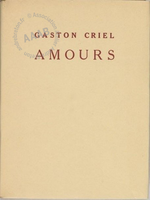 Click to order the image
Recueil de poèmes de Gaston Criel publié sans lieu ni date.
Deux images, une notice descriptive, pas de lien.