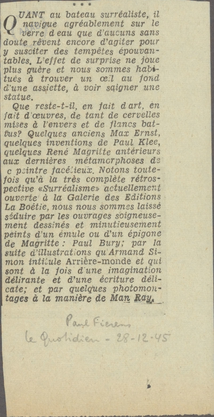 Description
Article de Paul Fierens paru dans Le Quotidien du 28 décembre 1945.
Coupure de presse glissée entre les pages du collectif La terre n'est pas une vallée de larmes et datée par Breton. [site André Breton, 2021]
See also
1 Work
False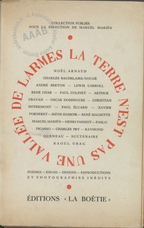 Click to order the image
-

Texte collectif publié aux éditions de la Boétie à Bruxelles en 1945.
XX images, une notice descriptive, un lien.