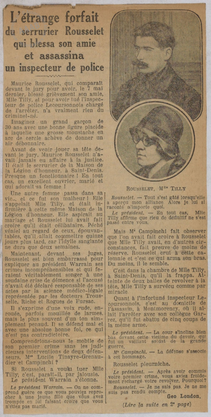 L'étrange forfait du serrurier Rousselet qui blessa son ami et assassina un inspecteur de police
Le Journal
Author
Author Géo LondonPerson cited Maurice Rousselet
Description
Article du quotidien Le Journal, daté du 10 janvier 1928, écrit par Geo London sur le procès de Maurice Rousselet.
Les trois coupures de presse sont jointes à l'exemplaire La Poussière de soleils de Raymond Roussel que Breton conserve dans sa bibliothèque. [site André Breton, 2021]
Lire cet article
See also
1 Work
False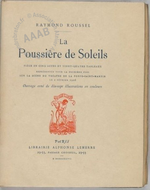 Click to order the image
Pièce de Raymond Roussel publiée chez Lemerre à Paris en 1927.
Trois images, une notice descriptive, un lien.