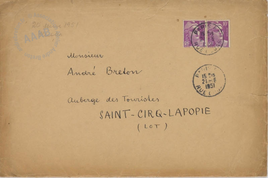 Description
Lettre de Jindrich Heisler à André Breton, datée de Paris, le 20 juin 1951.
Lettre autographe à l'encre rouge datée « Paris, le 20 juin 1951 » et signée par Jindrich Heisler adressée à André Breton dans laquelle il l'informe des problèmes relatif à « Haute fréquence » ainsi que de l'affichette « Bulletin noir » destinée à être collée sur les panneaux électoraux, de sa visite à l'exposition Man Ray « qui était tout à fait bien, surtout les photos. [...] Toyen est en train de graver les planches pour son album qui doit paraître en automne et je vous envoie la plaquette de présentation ainsi que le dessin pour "Haute Fréquence" et ses meilleures amitiés ».
L'affichette « Bulletin noir » est contrecollée dans la lettre (10 x 6,8 cm), bulletin de souscription de Ailes et Pierres de Toyen avec le texte de Breton joint. [catalogue de la vente, 2003]
Place of origin
Place of destination
Exhibition place
See also
2 Works
False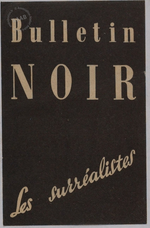 Click to order the image
Papillon publié en juin 1951 à Paris.
Une image, une notice descriptive, une œuvre associée.
False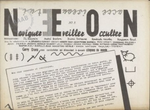 Click to order the image