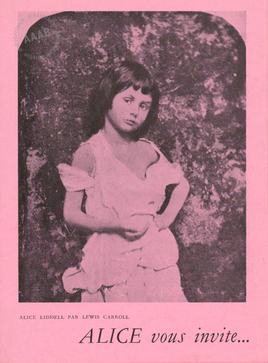 Alice vous invite...
Author
Exposition organisée par Charles EstiennePerson cited Lewis CarrollBy (artist) Bernard Childs, Jean Degottex, René Duvillier, Giordano Falzoni, Roger-Edgar Gillet, Simon Hantaï, Jan Krizek, Marcelle Loubchansky, Wolfgang Paalen, Thanos Tsingos, Fahr el Nissa Zeid, Guillaume Corneille, Aline Gagnaire, Marie Cerminova, dite Toyen
Description
Carton d'invitation au vernissage d'une exposition de groupe à la galerie Kléber en 1955.
Catalogue Alice vous invite in Wonderland, exposition organisée par Charles Estienne à la Galerie Kléber du 1er au 22 mars 1955.
Ce catalogue dépliant de six pages est inséré dans L'art abstrait est-il un humanisme, de Charles Estienne. [site André Breton, 2020]
Exhibition place
See also
1 Work
False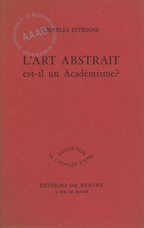 Click to order the image
Essai de Charles Estienne paru en 1950 aux Éditions de Beaune à Paris.
13 images, une notice descriptive, un lien.