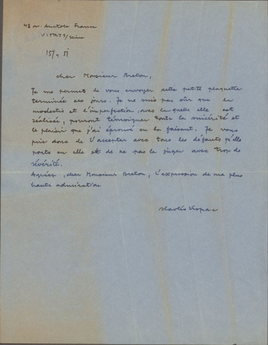 [Je me permets de vous envoyer cette petite plaquette...]
Lettre datée de Vitry-sur-Seine, le 15 avril 1951
Author
Author Slavko KopačLetter to André Breton
Description
Lettre de Slavko Kopač à André Breton, datée de Vitry-sur-Seine le 15 avril 1951.
Cette lettre accompagne la plaquette Le soleil se couche au pays des éléphants que Breton conserve dans sa bibliothèque. [catalogue de la vente, 2003]
Place of origin
Place of destination
See also
1 Work
False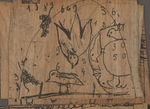 Click to order the image
Plaquette composée de lamelles de bois et parue à très petit nombre en 1951.
10 images, une notice descriptive.