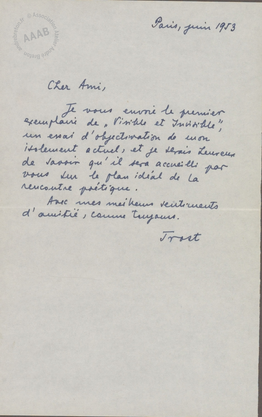 Description
Lettre de Dolfi Trost à André Breton, datée de Paris, juin 1953.
Lettre autographe signée de Trost à André Breton jointe à son essai intitulé Visible et Invisible (1 page in-12 avec enveloppe). [catalogue de la vente, 2003]
Place of origin
Place of destination
See also
1 Work
False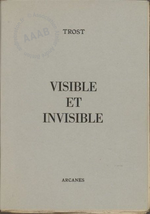 Click to order the image
Essai publié aux éditions Arcanes, à Paris, en 1953.
Deux images, une notice descriptive, un lien.