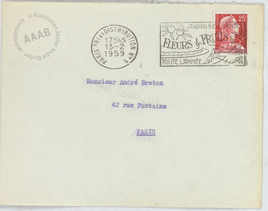 Description
Lettre de Belen à André Breton, datée de Paris, le 12 février 1959.
Lettre tapuscrite insérée dans le volume de La Géométrie dans les Spasmes de Belen. Enveloppe conservée. [catalogue de la vente, 2003 - site André Breton, 2019]
Place of origin
Place of destination
See also
1 Work
False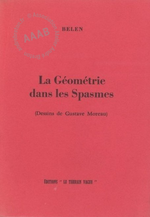 Click to order the image
Nouvelles publiées au Terrain vague en 1959.
Quatre images, une notice descriptive, un lien.