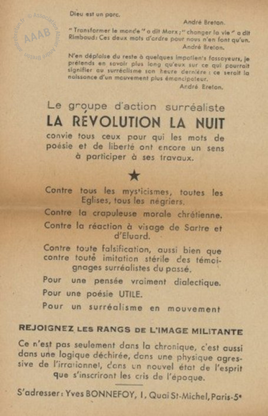 Description
Tract publié anonymement avec le concours d'Yves Bonnefoy vers 1946.
Tract inséré dans l'un des exemplaires d'André Breton du Traité du pianiste d'Yves Bonnefoy. [catalogue de la vente, 2003 ; site André Breton, 2019]
See also
1 Work
False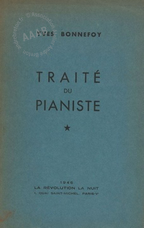 Click to order the image
Récit poétique d'Yves Bonnefoy, édité par La Révolution la nuit en 1946.
Une image, une notice descriptive, un lien.