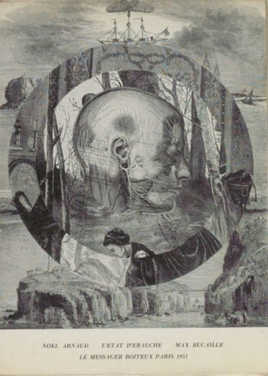 Description
Recueil de Noël Arnaud paru aux éditions Le Messager boiteux en 1950.
Édition originale tirée à 500 exemplaires numérotés.
Illustré de 23 images par Max Bucaille.
Envoi autographe signé de Noël Arnaud : « À André Breton parce que nous ne serons rien sans lui avec notre affection d'avant et d'après le déluge. Noël Arnaud », également signé par Max Bucaille.
Poème autographe à pleine page signé de Noël Arnaud sur la page de garde.
Prospectus concernant la revue « Le Petit Jésus » joint. [catalogue de la vente, 2003]
See also
1 Work
False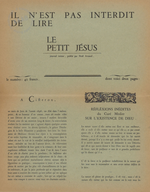 Click to order the image
Prospectus publicitaire pour la revue Le Petit Jésus publiée par Noël Arnaud.
Une image, une notice descriptive, un lien.