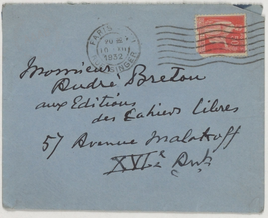 Description
Letter from Jacques-Émile Blanche from Paris, dated December 10, 1932 and addressed to André Breton.
The reader must have corrected himself: the letter inserted into the copy of Secrets is not the letter from Jacques-Émile Blanche, of whom Jacques Rigaut was the secretary before his suicide in 1929.
This letter was written December 10th 1932 on blue paper with black ink, and covers three and a half pages. [André Breton website, 2017]
Place of origin
Place of destination
See also
1 Work
False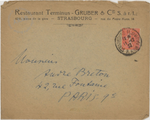 Click to order the image
-

Letter from Maxime Alexander to André Breton, dated December 12 1932.