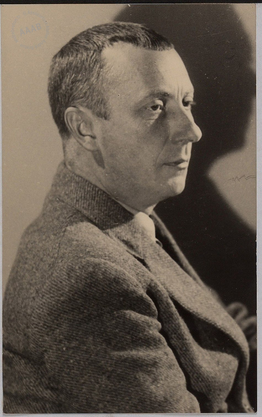 Description
Portrait de Jean Arp par Man Ray vers 1930.
Tampon au dos : Photograph by Man Ray. Un tirage similaire, mais recadré, est conservé au MNAM, sous le numéro d'inventaire AM 1994-468.
Bibliography
- Paris, Musée national d'art moderne / Centre Georges Pompidou, Man Ray, photographe, 1981-1982, rep.p. 75 (autre tirage)
- Catalogue de la collection de photographies du musée national d'art moderne 1905-1948, Paris, Édition du Centre Georges Pompidou, 1996, rep.p. 316 (autre tirage)
- Gérard Durozoi, Histoire du mouvement surréaliste, Paris, Hazan, 1997, rep.p. 123 (autre photo de la série)
See also
1 Work
False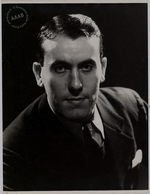 Click to order the image
Portrait de René Char par Man Ray vers 1929.
Une image, une notice descriptive à compléter.