Lot 5133
2 Works
False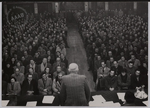 Click to order the image
Photographie de Benjamin Péret prenant la parole dans un meeting politique.
Une image, une notice descriptive.
False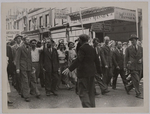 Click to order the image
-

Photographies prises pendant les manifestations pour le Front populaire du Comité de vigilance des intellectuels antifascistes en 1934.
Six images, une notice descriptive, une exposition, une bibliographie.