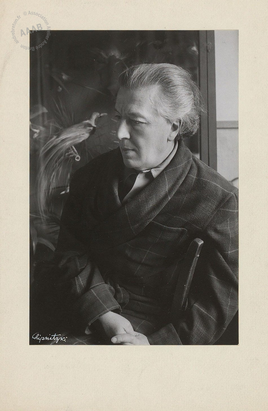 Description
Un portrait d'André Breton réalisé rue Fontaine par le studio Lipnitzki vers 1950.
Signé en bas à gauche : Lipnitzki. Tampon au dos du carton : « Studio Lipnitzki 40, Rue du Colisée Paris-8e Elysée 13-55 » (image du dos manquante).
See also
1 Work
False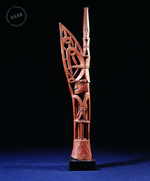 Click to order the image
-
Stylized statue of a deceased ancestor topped by a complex openwork coiffe forming a heraldic crest.